Smart Email Marketing Automation Agency
Grow email sales with
our I-do™ and We-do™ services.
Create Personalized Mobile Email Campaigns
Design, segment, and send more targeted and intelligent emails using the impressive drag-and-drop feature. We can help you through our We-do approach along with our production service.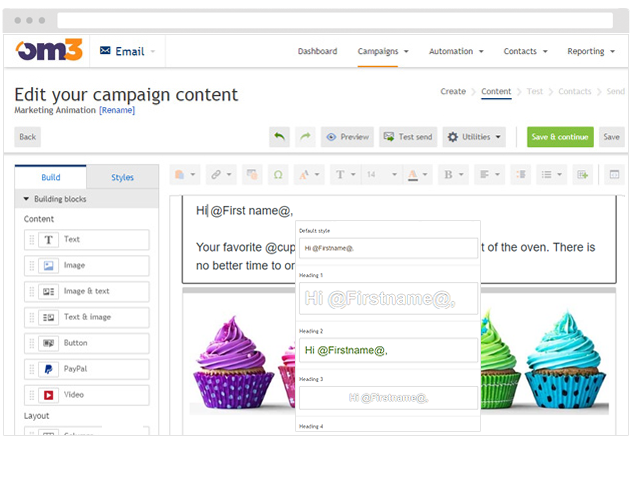 Personalize & Target Your Emails
Segment and score your recipients and send them personalized emails based on their demographics and website behavior.
Sell More with Email Marketing Automation
Earn more money while you rest by using automated lead nurturing campaigns, registering for events, shopping carts, and browsing abandonment emails.
No time? We-do™ it for you!
Account managers from our email agencies can work with you to design an effective strategy, stunning designs and assist with continuous production and improvement using Our We-do(TM) delivery service for email.
Landing Pages to Grow Your Leads
Get more conversions by using captivating web pages, pop-ups, and landing pages, while collecting data using a built-in survey builder.
Reporting (Beyond Opens & Clicks)
Understand and optimize your results with in-depth analytics for each recipient, campaign and over time.
The Halo Effect of Organic Social Med...
3 Overlooked Strategies for Measuring...
Amazon Posts: The Next Big Social Media Platform for Sellers
OM3 integrations make it easier to synchronize your data with Google, Social Media, CRMs, and Web Platforms.
"OM built our email marketing program. They design, distribute and monitor our franchisees' events and newsletters. OM is helping to educate our members about best practices for marketing both in person and on the internet. It's been an excellent collaboration…"
– Jason @ TAB